Directory of Free AG Doll Crochet Patterns
Do you love to crochet for American Girl dolls?  Then you have come to the right place!  There are a ton of fun free crochet patterns out there that were designed specifically for AG dolls.  There are plenty of clothing and accessory patterns to keep you busy for quite some time!
There are 55 American Girl Doll crochet patterns listed on this page and counting!
Dresses and Outfits – AG Doll Crochet Patterns
From pretty dresses to swimsuits, and everything in between, there are quite a few free crochet patterns for American Girl doll clothing.  I am partial to the Pride and Prejudice dress myself and if I ever get some free time, I definitely want to make that one!
Halloween Costumes – AG Doll Crochet Patterns
It's always so much fun to dress up for Halloween.  My daughters always loved to have matching costumes for their doll  Why not make that special little girl in your life a cute Halloween for their dolls?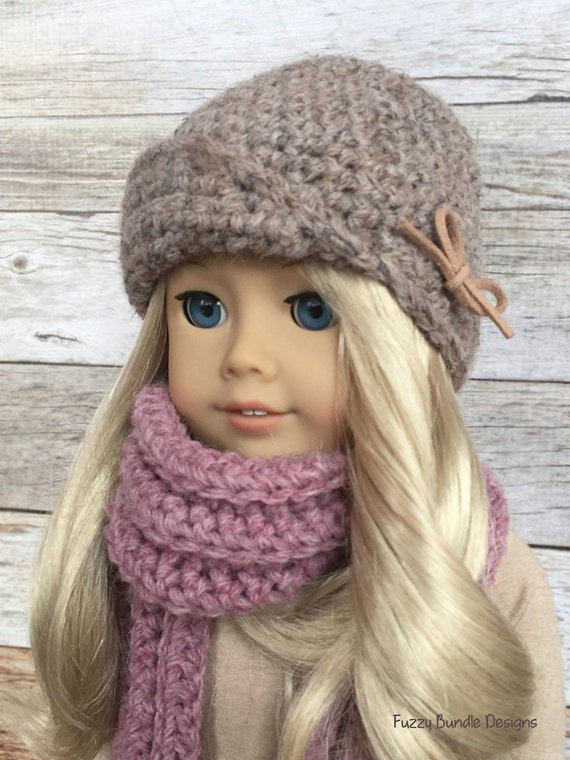 Amelie Cloche/Hat Crochet Pattern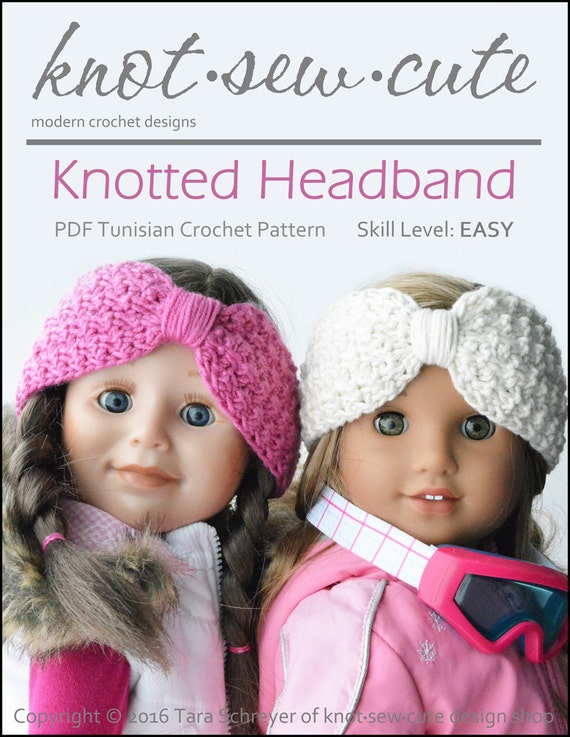 Knotted Headband Crochet Pattern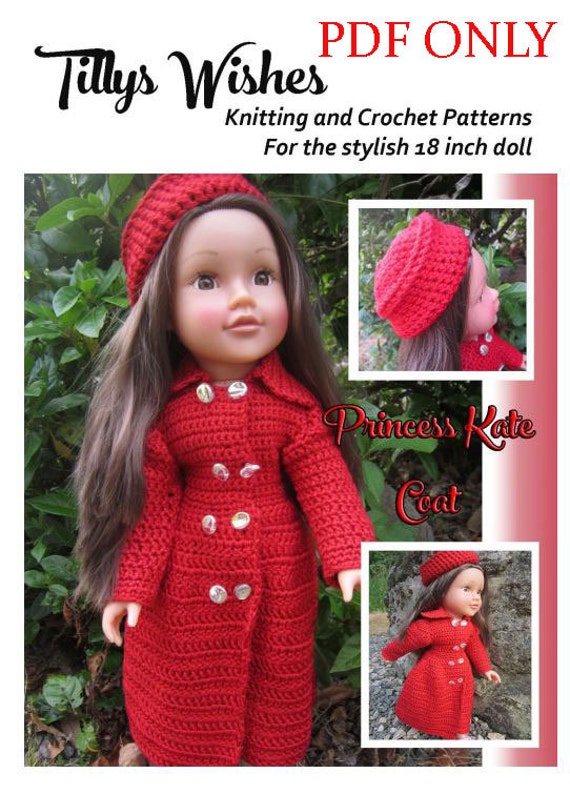 Princess Kate Coat Crochet Pattern

&
Hats and Hair Accessories – AG Doll Crochet Patterns
You can never have too many doll hats and hair accessories!  The first three American Girl Doll crochet patterns on the list below are ones that I designed and have listed here for free at AG Doll Crafts.  All three can be worked up in an evening while watching tv.
Coats and Outerwear – AG Doll Crochet Patterns
Your don't want your child's special AG doll to get cold this winter, do you?  Here are some fun coat and wrap patterns to make to help keep out the chill.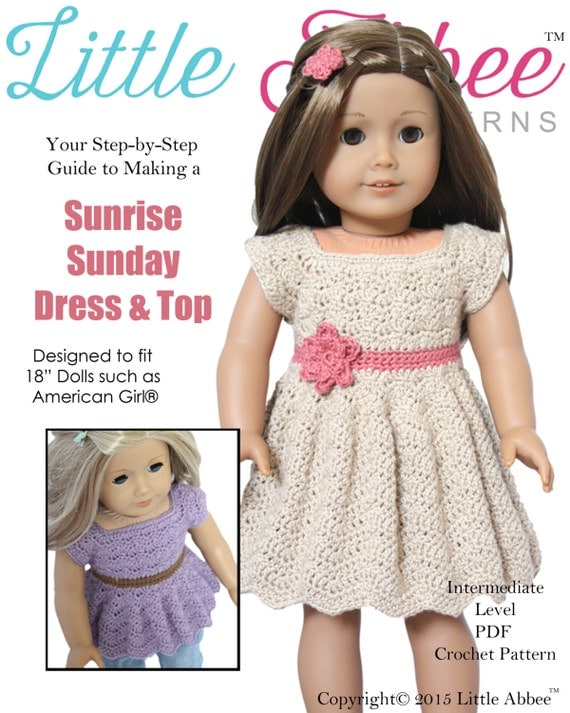 Sunrise Sunday Dress Crochet Pattern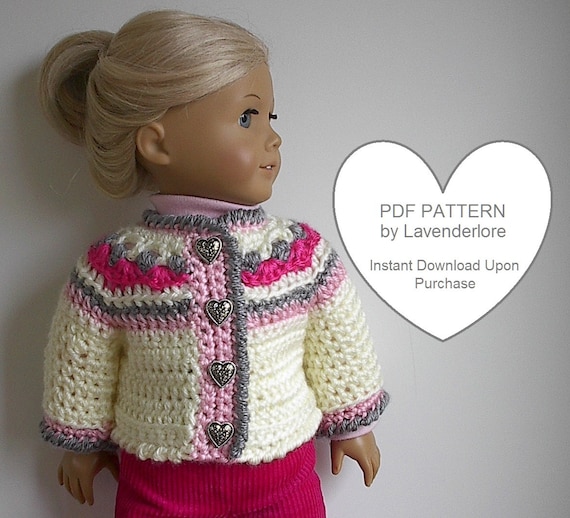 Icelandic Style Sweater Crochet Pattern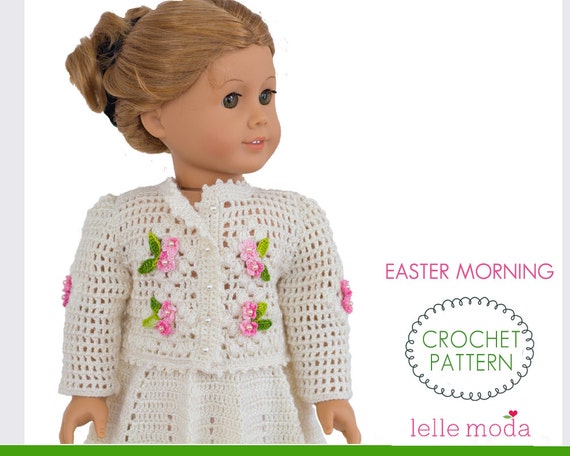 Easter Morning Cardigan and Skirt Crochet Pattern

&
Shoes – AG Doll Crochet Patterns
And we can't forget about footwear!  From pretty little dress shoes to boots that will keep out the cold, here are some fun doll shoe crochet patterns to make.  And as an added bonus, they all work up quickly due to their small size.
Other Accessories – AG Doll Crochet Patterns
And here are some fun doll crochet patterns that really don't fit anywhere else.  That doll guitar is just the cutest thing ever!  It would be a great gift to make if your special little AG doll fan is into music.
Pin this American Girl Doll Crochet Patterns post for later:
Do you have any AG Doll Crochet Patterns you would like me to add to the list?  Leave a comment below and I will be happy to add it.   Likewise if you come across a dead link, please let me know so I can remove it.  Happy Crocheting!