My daughters and I were thrilled to be able to participate in this year's Coconut Cupids Valentine Swap over at AG Playthings.  We had so much fun making the fortune cookies and Hershey's Kisses for the swap.  Today we received our package of goodies and had a blast going through it all.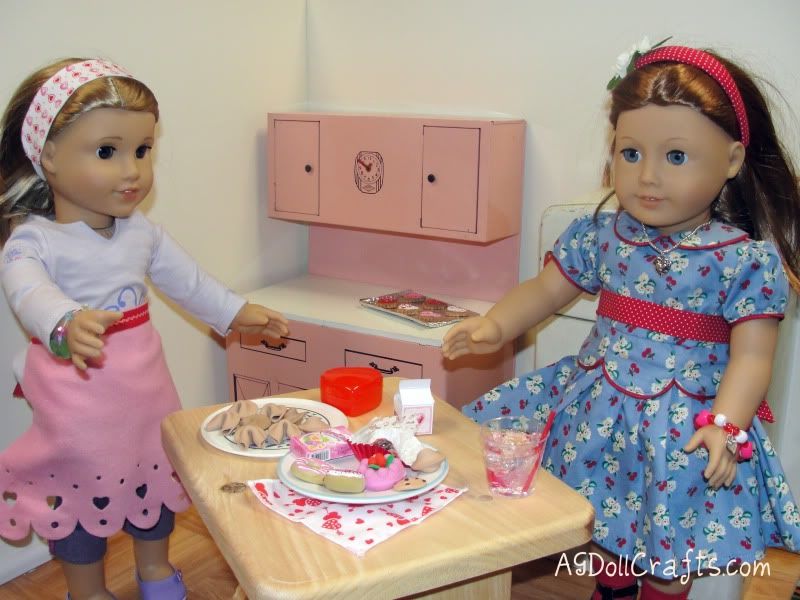 We received so many goodies for our AG Kitchen.  Lots of Valentine cookies and treats! Lauren looks adorable in her new apron and headband.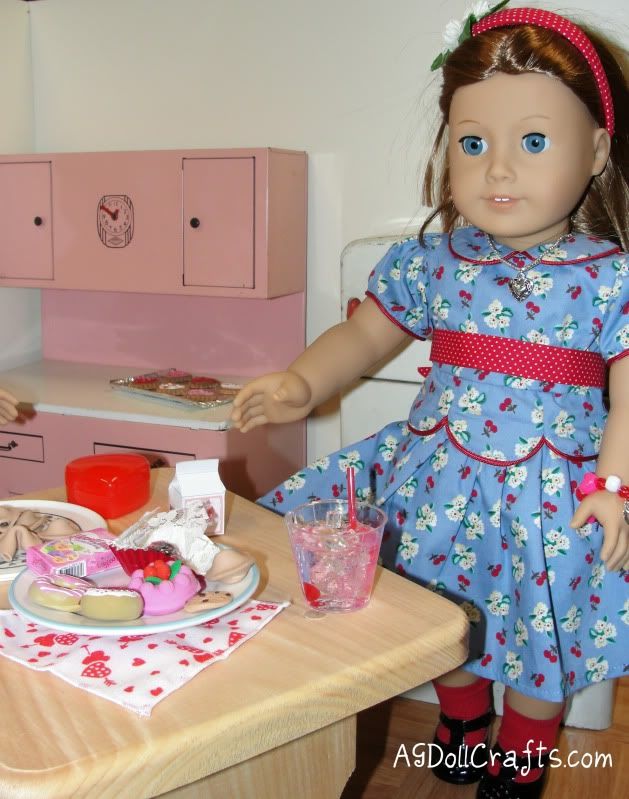 Here's a closer pic. I had a blast assembling the little carton of milk printable. Isn't the little cup of pink lemonade adorable? Loved the little box of conversation hearts!  Emily is wearing some of the doll jewelry we received.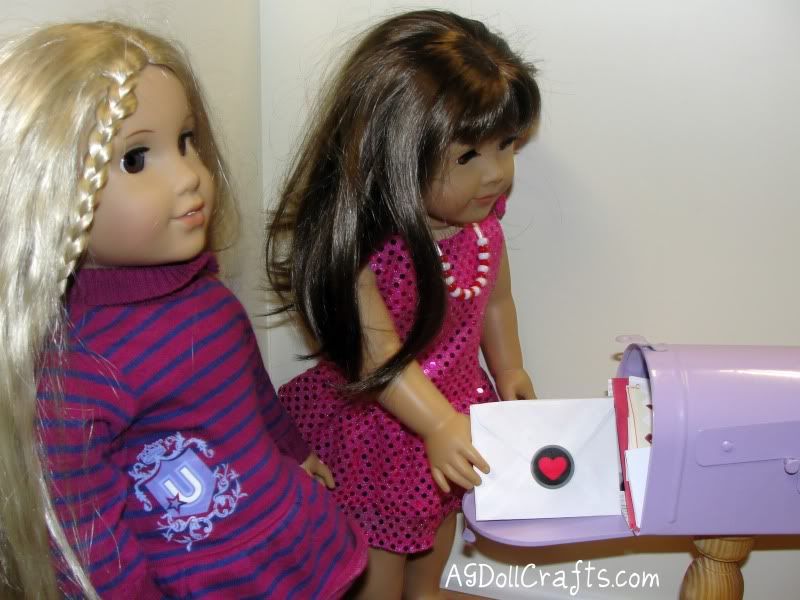 Julie and Ashley anxiously check the mailbox for Valentines.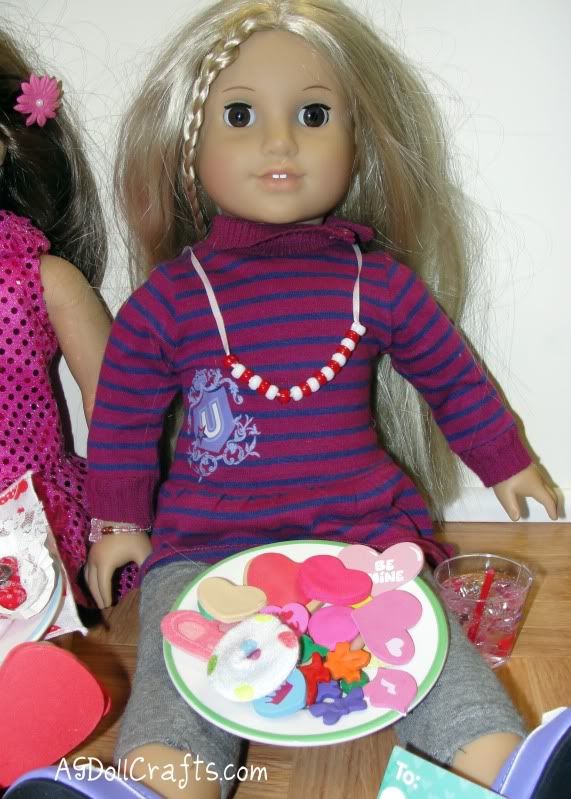 Here is Julie with all the polymer clay and eraser cookies. She is also modeling some of the pretty jewelry we received.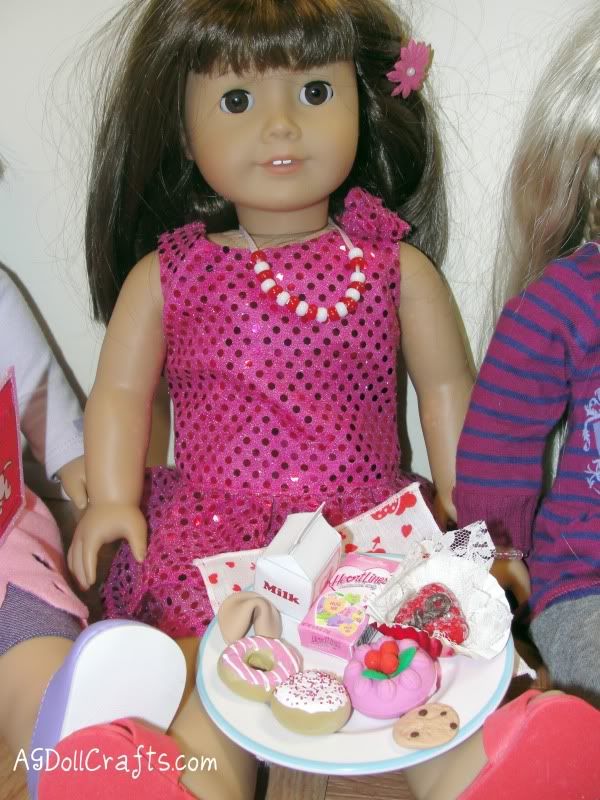 Ashley is showing off her pretty flower clip and holding another plate of goodies. Everything is just too cute!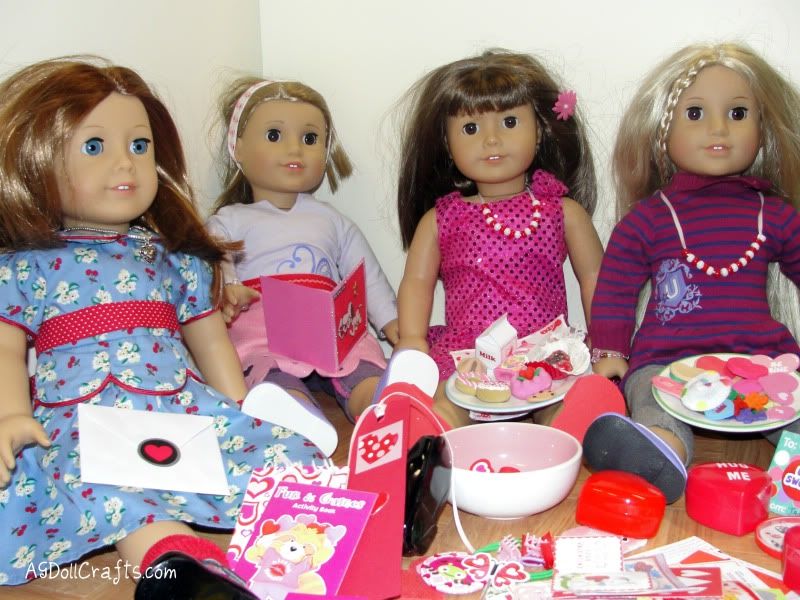 Here is a photo showing all the goodies we received. Everything was so creative! A huge thank you to all the participants and especially AG Rescue for organizing it all.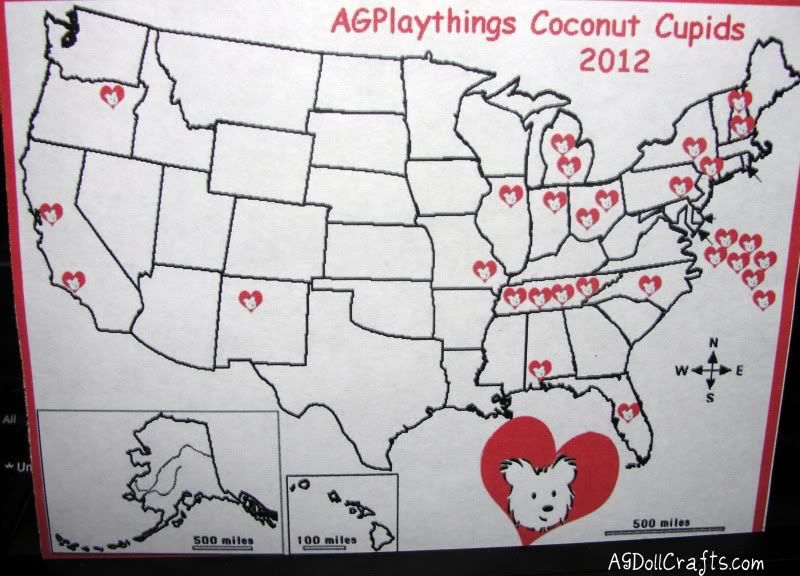 Last but not least is the fun little map showing where the participants live. We had so much fun with this and will be keeping an eye out for more swaps on AG Playthings.