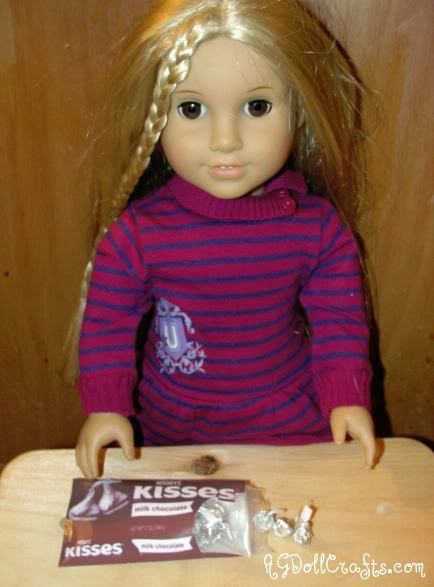 Yesterday I shared how I made a whole bunch of cute miniature Hershey Kisses from polymer clay.  So now I want to share an AG Doll printable (1:3 scale) and instructions to make a Hershey Kiss wrapper.  I made one up for each of my daughters and can't wait to surprise them on Valentine's Day.  They are the perfect size for American Girl Dolls.  As with all of the crafts on this site, kids should be sure to get their parent's permission before proceeding.
You will first need to print the wrappers.  The image includes 4 wrappers and will fit on an 8.5×11 inch page.  I printed mine on photo paper to give it a glossy feel and make it look more like a real Hershey Kiss bag.  Be sure to print the image at the full size and in color.  It is helpful to use the print preview function to ensure that it fills the entire page.  Also be sure to use the highest quality print setting.
1:3 Scale Hershey Kiss Wrapper Printable
Materials Needed for this AG Doll Craft:
miniature Hershey kisses (you need approx. 10 for each bag).  Click on the link for instructions on how to make miniature kisses from polymer clay
printed sheet of wrappers
scissors
crystal clear tape
a 2×3 zipper baggie for each bag of kisses you want to make (you can find these in the beading aisle of your local craft store)
Instructions for assembling this AG doll printable: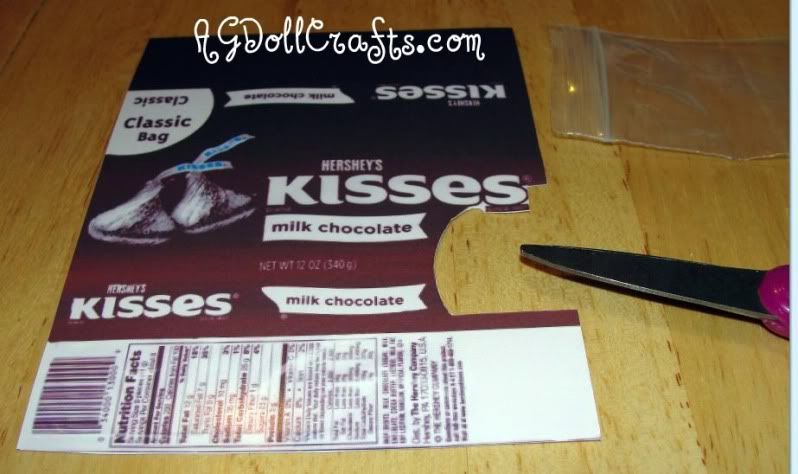 First cut out the wrapper, including the "window" where the kisses will show through.
Fold at the line between that separates the front from the nutrition facts section.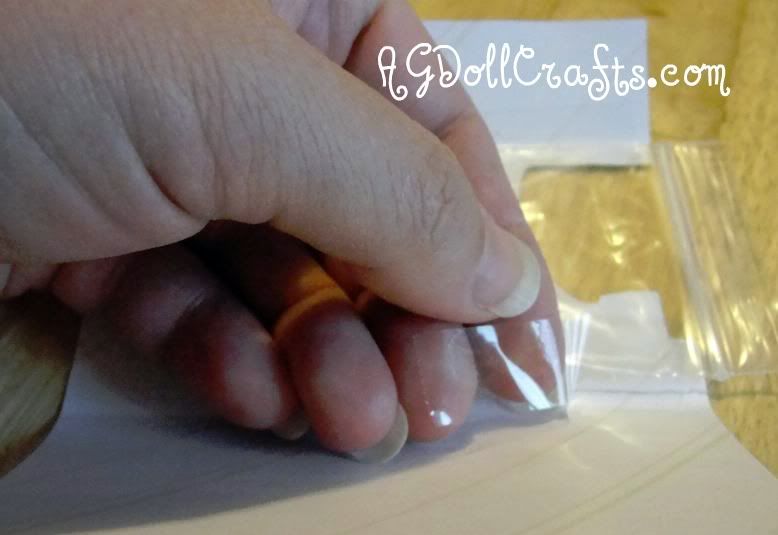 Tape the 2×3 baggie to the wrapper with the zipper section outside of the wrapper.  This will help small hands be able to close it.  There will be a small section of the wrapper that is unfilled because the baggie isn't as long as your wrapper.  You can  make this end look filled by stuffing it with small pieces of crumpled up paper or foil.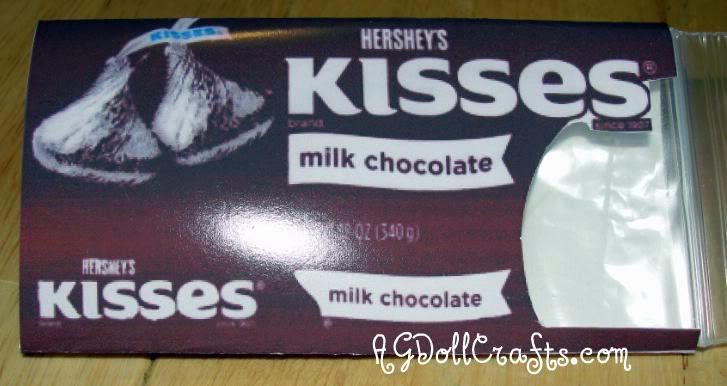 Wrap the wrapper around the bag and overlap with the Nutrition Facts on top.  Your dolls are concerned about those nutrition facts, don't you know? 🙂 Tape to close.  Tape the end closed as well, stuffing if desired.  Tape the opened end to the baggie so it doesn't stick up, paying close attention to the window area.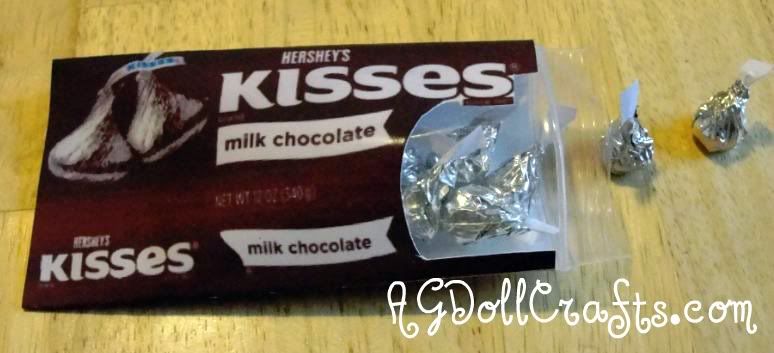 Fill with miniature kisses. Mine fit about 10.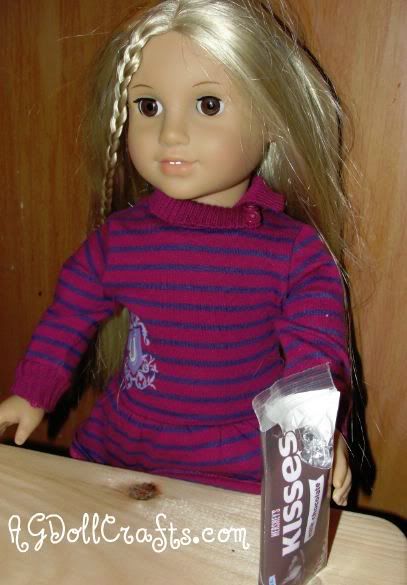 That's all there is to it! I hope you have enjoyed this 1:3 scale printable. I had a lot of fun making it for my daughters so keep an eye out for more 18 inch doll food in the future, along with American Girl doll printables.