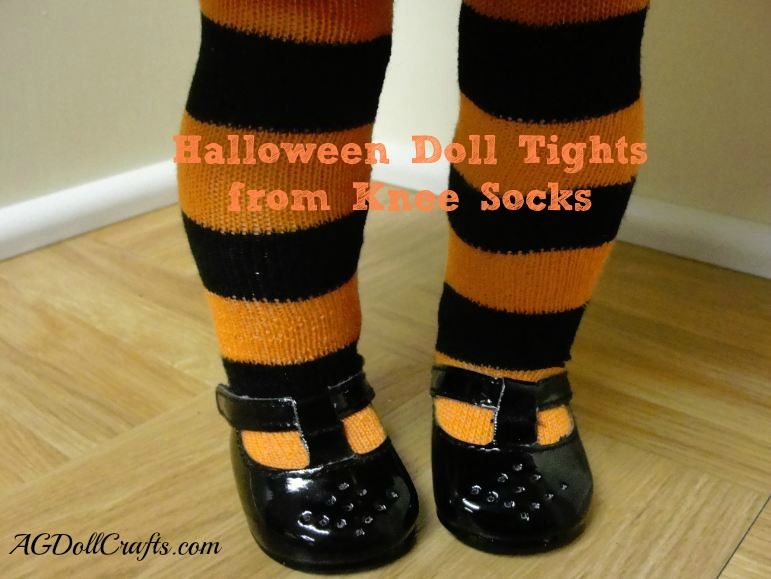 I have been on the lookout lately for striped knee socks so I could make a pair of doll tights to go with Emily's Witch Doll Halloween costume.  I finally found a pair at JoAnn's and they were 60% off!  I love finding a good sale!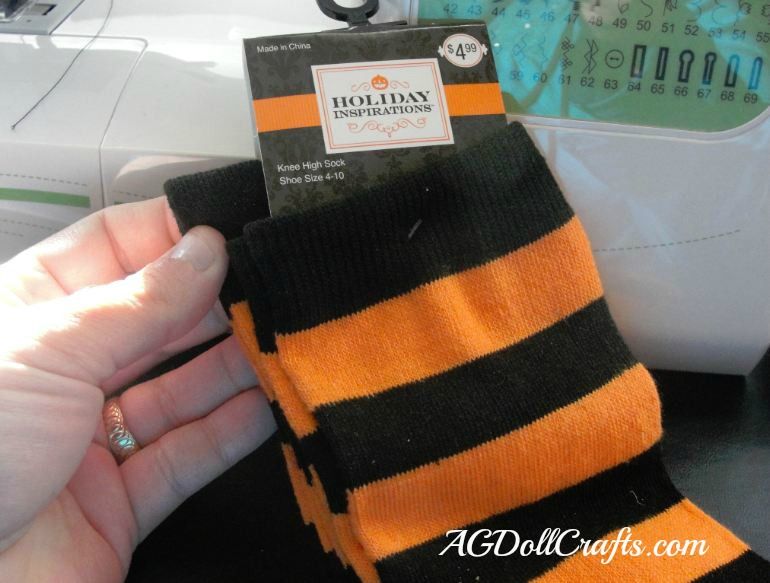 My inspiration for this craft was a post over at Peachy Tuesday by J Hartman that I had pinned a long time ago.  1 pair of adult knee socks makes 2 pair of doll tights.  Since you use the elastic that is already in the socks, these doll tights work up fast!
I pretty much followed Peachy Tuesday's tutorial as is, but I did have a couple of tips that I wanted to share.
First cut the heel of the sock off.  Cut straight across, leaving a long tube.  Turn the sock inside out.  Measure 3 inches from the top of the sock and mark it with a pin.  That is going to be the crotch area of your doll tights.  Although the tutorial doesn't state to do it, I then used 3-4 pins to mark the center of the sock length-wise to help keep my lines straight when I was sewing the leg seams.
I ran my sewing maching foot right along side those center pins as I sewed from the crotch pin down to the foot.  I was able to sew a straighter leg seam and it ensured both legs were of equal width.  At the bottom, you want to curve and turn to finish the toe area.
Repeat on the other side for the other leg.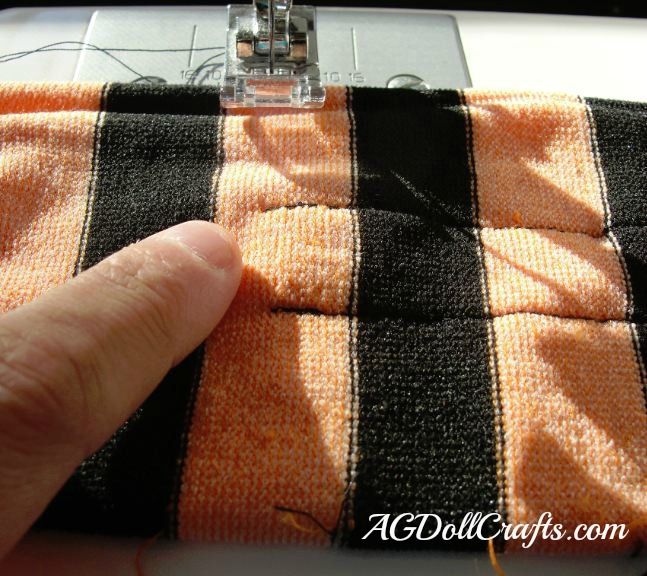 Now that you have sewn both leg seams, remove the crotch pin and sew between the 2 leg seams.
Tip:  Sew back and forth several times to reinforce this seam.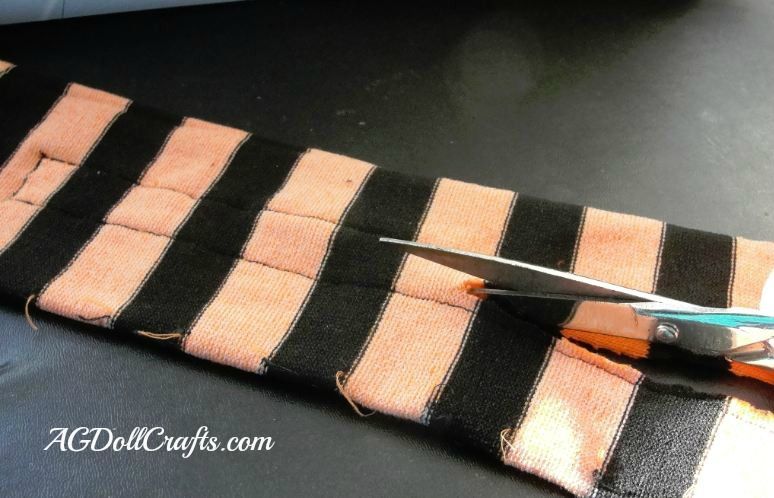 Then you want to cut out the center area between the two legs about 1/4 inch away from the seams.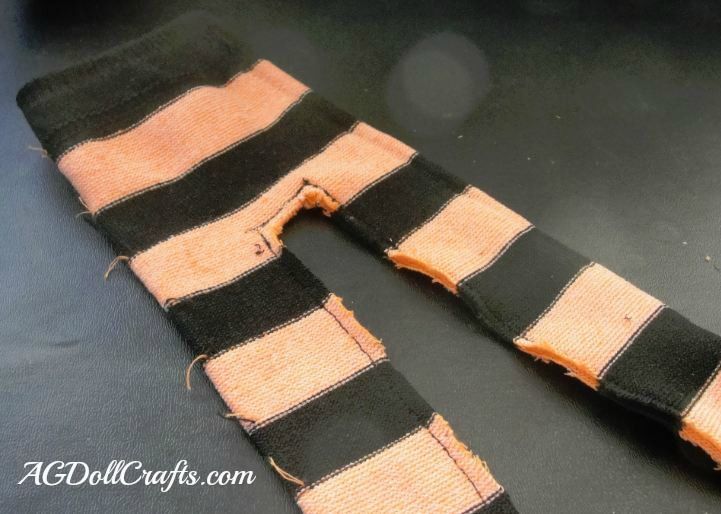 Turn the tights inside out and you are done!
Quick and easy!  It took me less than 15 minutes to make one pair of doll tights.