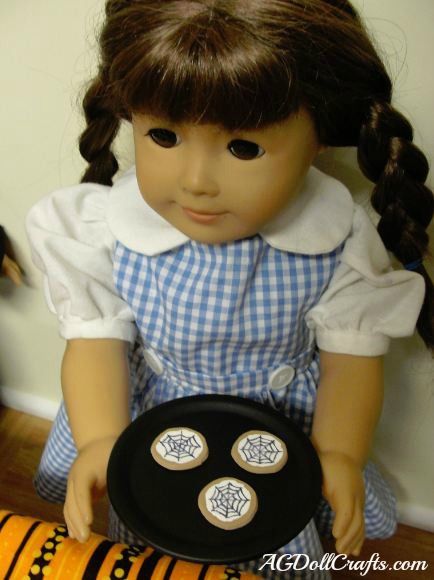 I use a lot of mason jars in my kitchen for freezing soups and broths.  Since I cap them with reusable plastic lids, I have an abundance of the metal canning lids and rings that came with the jars.  As I recently discovered, the lids are the perfect size for AG doll plates.
I spray painted several of them black for use on the doll Halloween table.  By changing the color of paint, you can easily have a wide variety of colors of doll plates available.
Materials Needed:
Canning Lids (for the pint mason jars)
Spray paint that will adhere to metal (I used Krylon)
Kids – let an adult mess with the spray paint!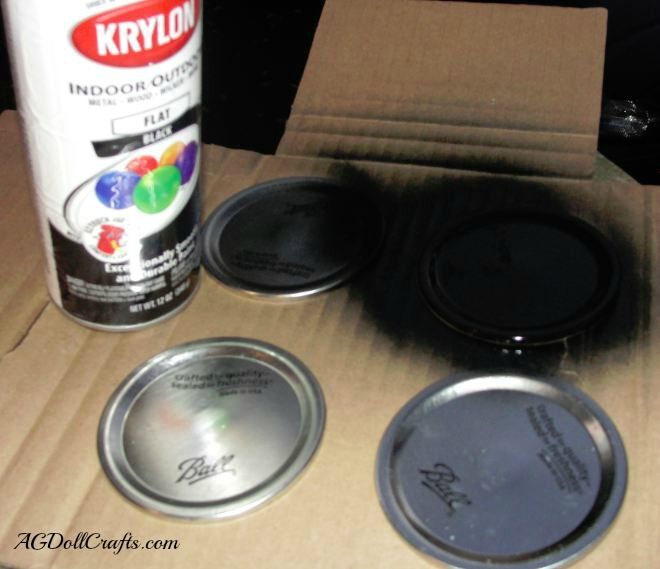 I recommend painting your lids outside.  The paint is smelly!  I cut open an old cardboard box and used that to protect my deck from the paint.  One coat provided even coverage for me.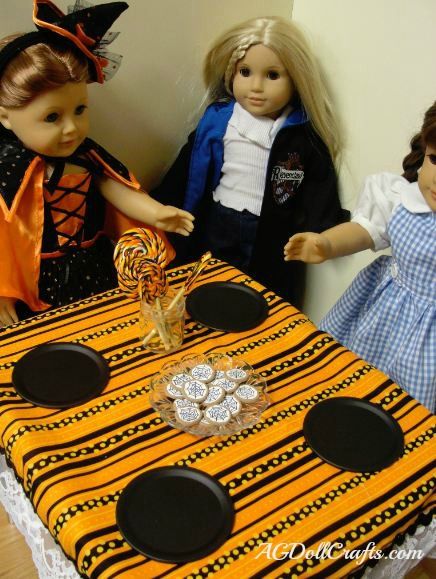 Let them dry completely before using them as doll plates.
I wanted to decorate my plates, but I discovered I didn't have any Halloween scrapbooking paper.  So I left them black.
By using patterned scrapbooking paper and Mod Podge, you can decorate your plates any way you like.   I will definitely be making more doll plates in different colors and patterns in the future. While you are here, be sure to check out the rest of our doll kitchen crafts.