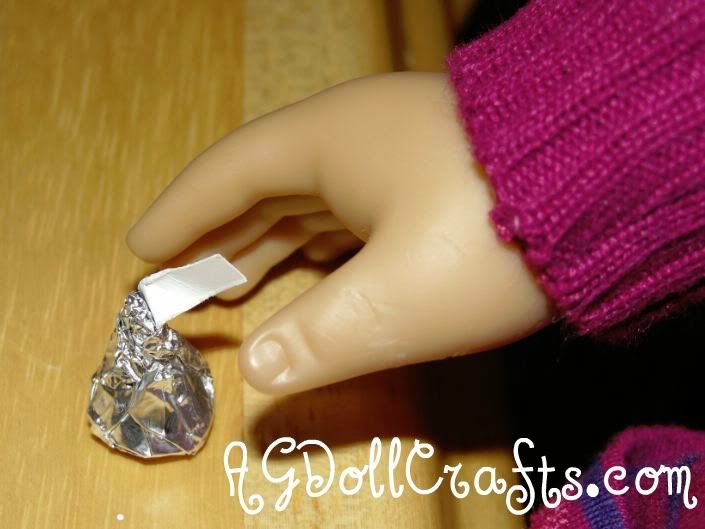 After seeing all the great polymer clay AG Doll food available on Etsy, I have been inspired to create some of my own.  I thought a fun doll craft to start with would be some miniature Hershey Kisses.  These don't take a lot of clay and they are quite easy to make.  A bag full of the polymer clay kisses would make a cute Valentine gift for your daughter and her favorite American Girl doll.  Children will need their parent's assistance with this doll craft as it involves using the oven.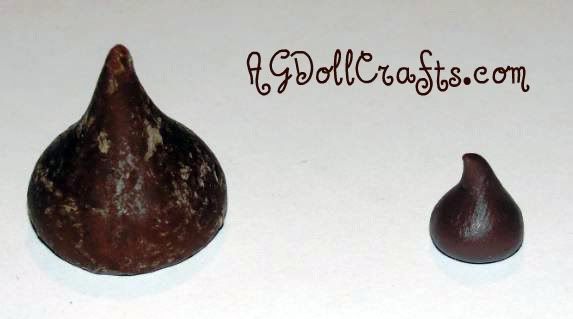 The Hershey Kiss on the left is the candy one. The candy Kiss on the right is the polymer clay one. American Girl Doll scale is 1:3 which means that if the real food is 3 inches in size, the AG Doll food should be 1 inch in size.  The miniature Hershey Kiss is roughly the size and shape of a chocolate chip. So keep that in mind when you are shaping them.
Materials Needed to make this the Miniature Candy Kisses AG Doll Food:
Aluminum Foil
a sheet of white copy paper (printer paper, etc.  Any thin white paper will do)
Scissors
a baking pan (that will only be used for polymer clay)
A note about utensils used with polymer clay…  Anything that you use with polymer clay can not ever again be used for food.  Garage sales and thrift stores are a great place to look for a baking pan or utensils to use with polymer clay.  I store mine in my craft room when not in use so they don't accidentally get used for food.  Another good idea is to use a toaster oven to bake your clay items.  Our oven is less than a year old so I didn't want to bake the clay in it.  I picked up an inexpensive toaster oven and it works great for my clay crafts.
Making a Miniature Hershey Kiss from Polymer Clay:
Start with a pea-sized piece of dark brown polymer clay.  It is the perfect color as-is, so you don't have to do any blending for this project.  Shape your clay into a Kiss shape.  I have created a quick video to show you how I shaped mine.  Remember, each Kiss is roughly the size and shape of a chocolate chip.  Please excuse the background noise on the video.  I am by no means an experienced video blogger 🙂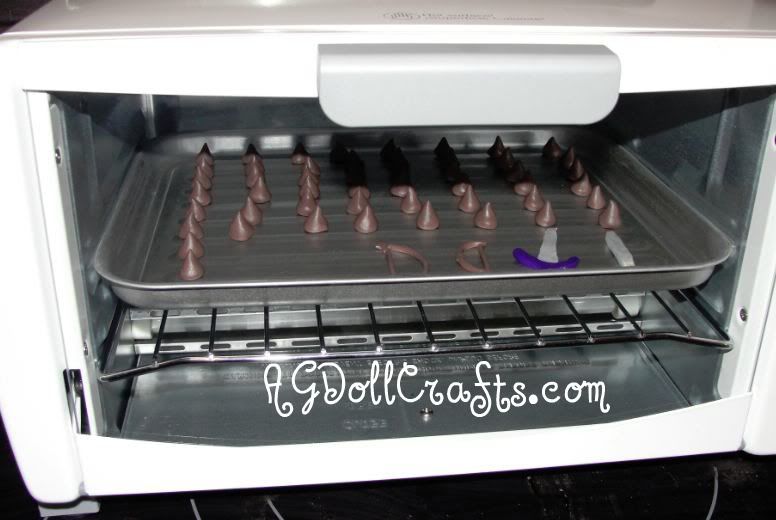 Bake your Kisses according to the clay package instructions and allow to cool completely. The other pieces I am baking are my son's creations for his Lego mini figures 🙂
Cut 1.5 inch squares from the aluminum foil. Cut a thin strip of white paper approx 1/4 inch wide.  Cut the strip into 1.5 inch pieces.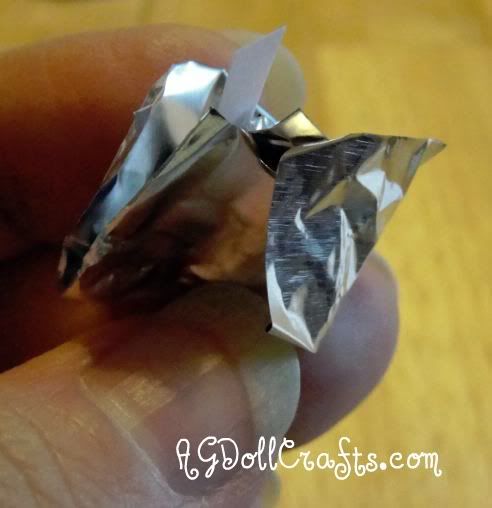 Place 1 Kiss in the center of each foil square and add a strip of white paper.  Pull the sides of the foil up to the center and then twist to form the Kiss wrapper.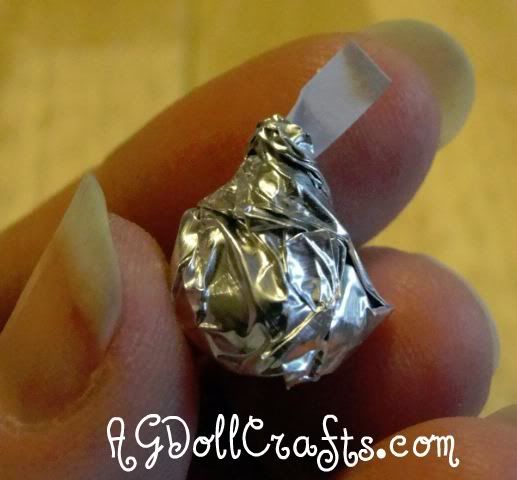 Aren't they cute?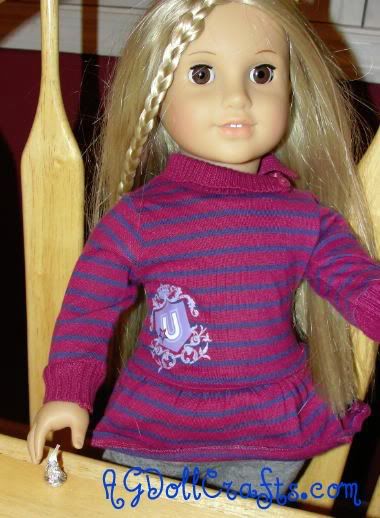 This is a great American Girl doll craft to make with your kids.  Children love making AG Doll food from polymer clay – they just need supervision with the baking.  In a few days I will be sharing a free AG doll printable to make a bag of miniature Hershey Kisses to go along with your polymer clay candies.   Below is a preview. Until then… Happy AG Doll Crafting!