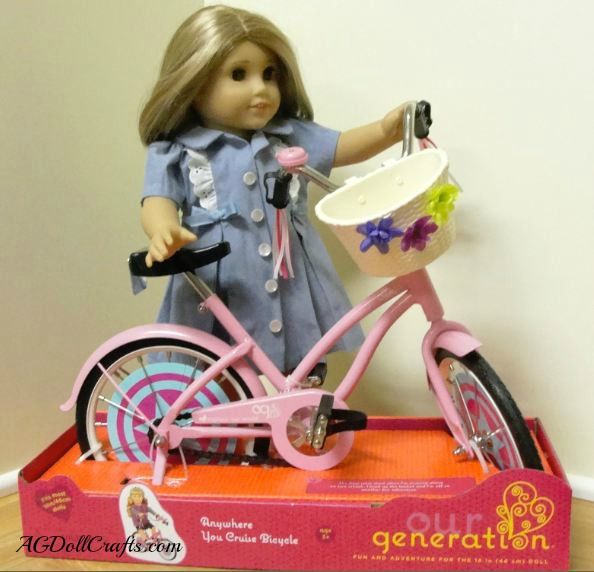 Whenever we are in Target, my daughters and I have to go browse their Our Generation doll selection. While I don't much care for the dolls themselves, they have the cutest accessories. While I was there over the weekend, I discovered a new addition to their collection – an Our Generation doll bicycle! I immediately had to pick one up for Miss S for Christmas because I figured it was going to be a popular gift this Christmas and would sell out fast. Our Target only had 2 and I bought one of them.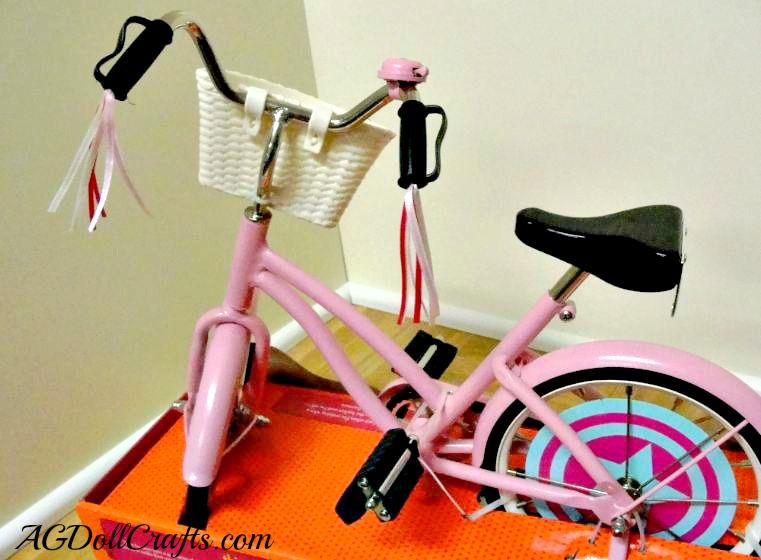 Unlike some of the other Our Generation accessories that are all plastic, this doll bicycle is sturdy. The bike frame is metal, and I believe it will stand up to heavy play.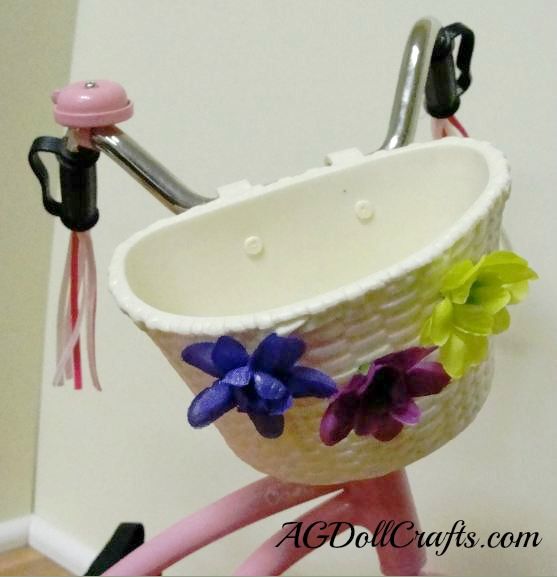 I just love the details on this bicycle. From the cute little bell and streamers on the handlebar to the flowery basket, this bike is just plain adorable.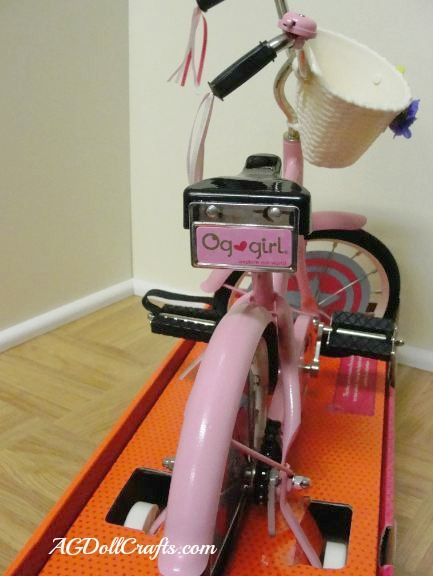 It even has a little license plate on the back of the seat. So cute!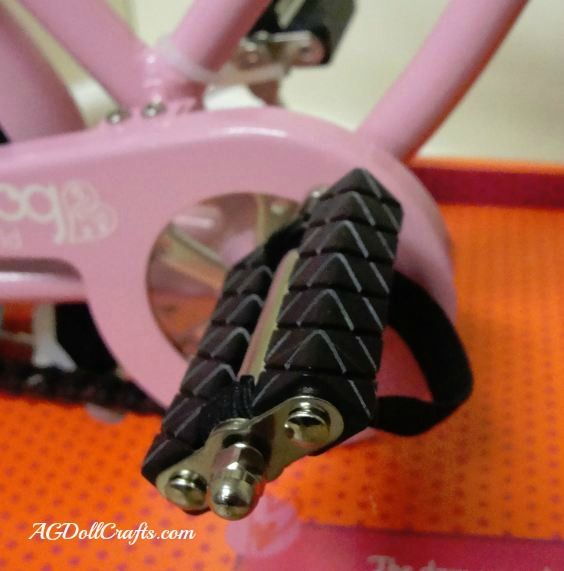 This piece is great for doll play as you will actually be able to pose your doll on it. There are straps on both the peddles and the handles to help hold your doll in place.
I have long wanted the American Girl doll bicycle from Julie's collection, but found the $100 price tag to be a bit steep. The Our Generation bike is slightly more affordable at $43. I am so pleased that I found this doll bicycle for my youngest daughter.  I just know she is going to love it!

Look for the Our Generation Anywhere You Cruise Doll Bicycle in Target stores this holiday season. Due to the quality and collectible nature of this item, I would recommend buying it early to avoid finding that it is out of stock.
Update!
Now that the holidays are over, you may be able to find them in your local Target store on clearance. We did see one of them on clearance at our store the other day but when we went back it was gone.
Another option is to buy the Our Generation Doll Bike on Amazon through a secondary seller, but be aware that you will pay more than what it was sold for originally. However, due to the metal construction and quality of the piece, it may be worth it to you.
Disclosure:  I was not compensated in any way for this doll bicycle review.  I purchased the item.  All opinions stated are my own.