Poor Rebecca has been dealing with a misaligned eye for some time now.  It has really been bothering Miss S lately, so we decided to send Rebecca off to the American Girl Doll Hospital for an eye replacement.  Imagine our surprise when we received her back today – a mere 6 days later.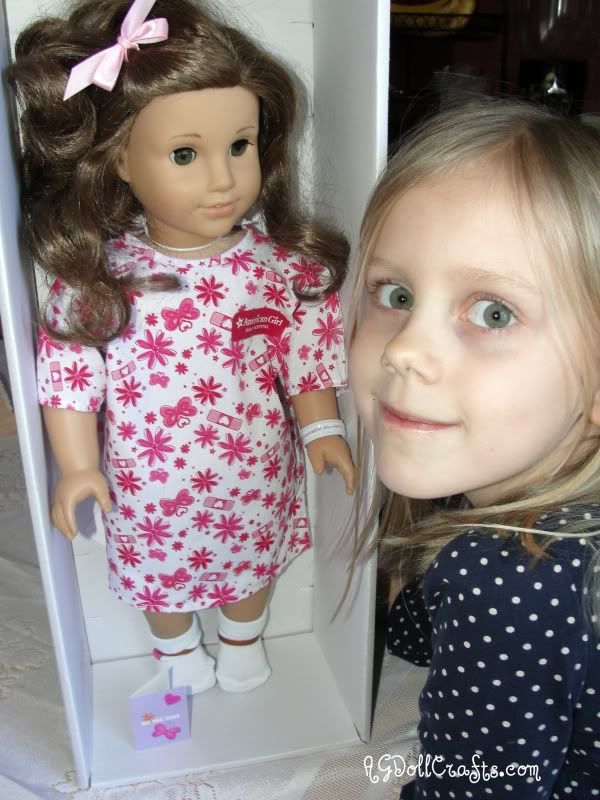 Rebecca arrived back in a cute hospital gown, wearing little socks with a heart on them, and had a pink hairbow in her hair. She also came with a get well card and a certificate of good health.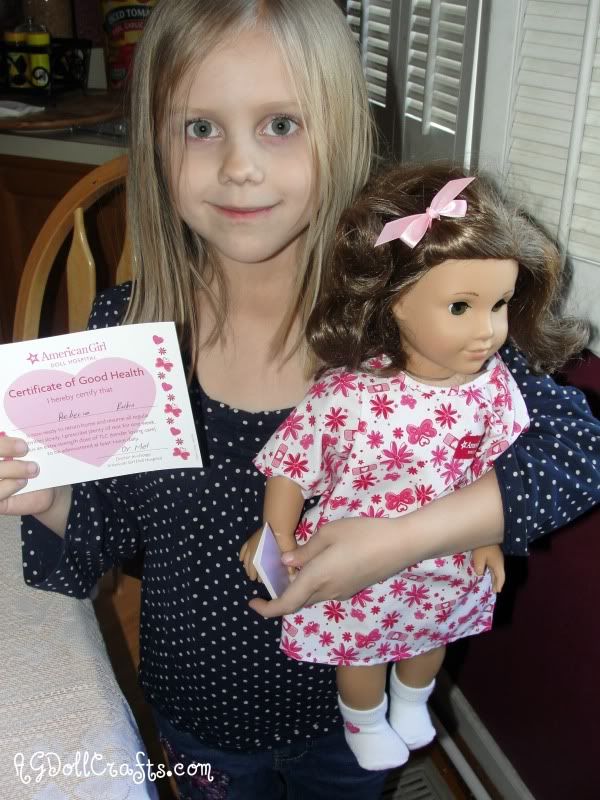 Miss S is ecstatic to have Rebecca back and immediately ran off with her to play hospital.  Rebecca was Miss S's first AG doll and remains her favorite. It was well worth the money to get Rebecca repaired, especially since I have read about what a pain it is to replace American Girl doll eyes.