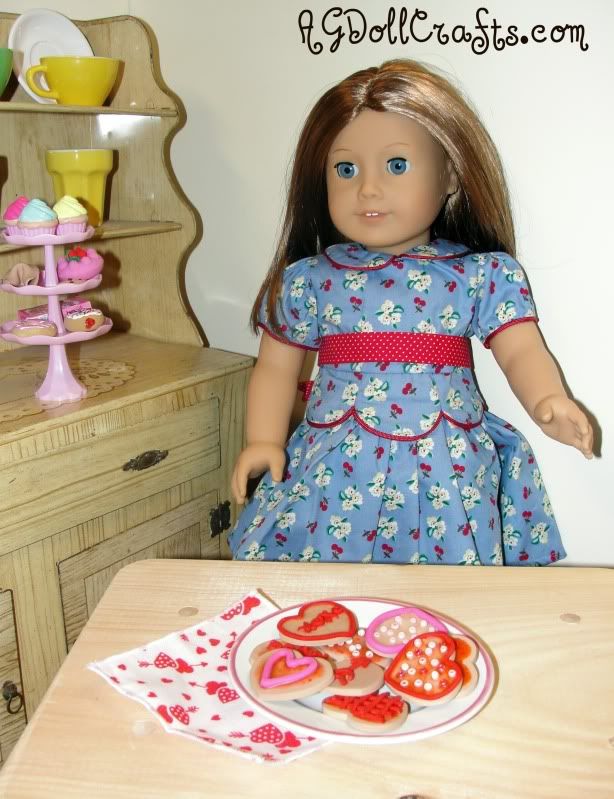 My youngest daughter and I sat down over the weekend and made some cute Valentine cookies for her American Girl dolls.  My medium of choice for 18 inch doll food is polymer clay.  It is easy to shape and is quite sturdy after you bake it, holding up well to play.  I thought I would share some ideas for making  some Valentine doll cookies of your own.
Materials I used:
Inexpensive Pasta machine (that I only use for clay)
Polymer clay extruder
1 inch heart shaped cookie cutter
Polymer clay in tan, pink, and red
Liquid sculpey
Glass seed beads
Cutting board, knife, and baking sheet
AMACO Craft Clay Machine
Makin's Professional Ultimate Clay Extruder
Translucent Liquid Sculpey 2oz Bottle
&
Disclaimer:  Kids should ask for their parent's help/permission before making this craft.  When using polymer clay, remember that you should use dedicated utensils.  Nothing you use for polymer clay should ever be used again for food.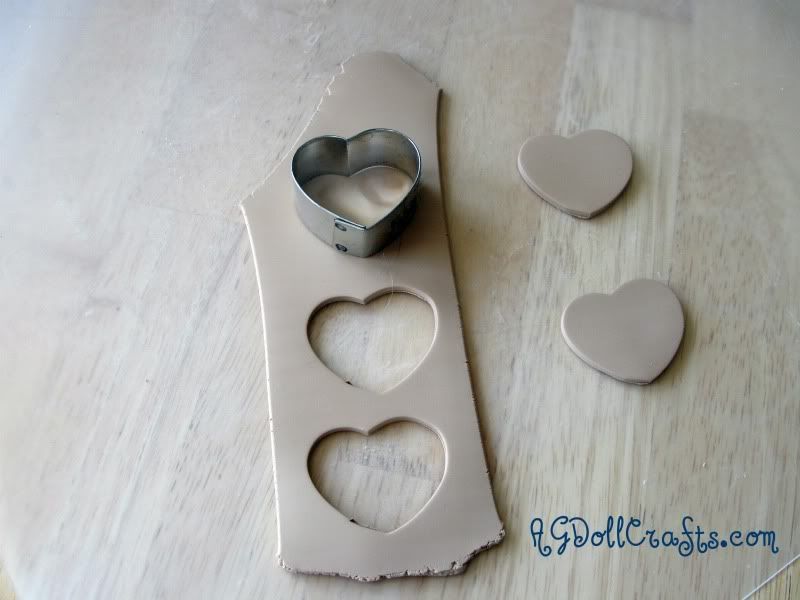 I used tan clay to make my cookies.  I found it easiest to use a heart shaped cookie cutter to shape my cookies.  The smallest I had was a 1 inch heart cookie cutter and that worked out to be a pretty good size.  I rolled the polymer clay through a pasta machine on the thickest setting but you could certainly roll it out by hand.
Now comes the fun part!  After cutting out your cookies, it's time to decorate.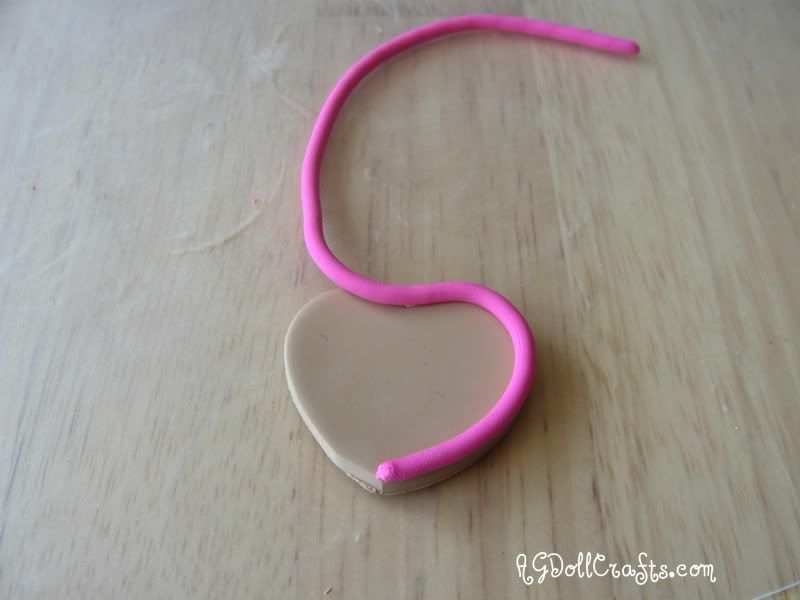 A polymer clay extruder makes quick work of "icing" decorations on your polymer clay cookies.  If you are going to be making a lot of 18 inch doll food, I suggest a polymer clay extruder that has a crank.  I used to have one where you pressed down on the handle to extrude the clay.  It is extremely hard on your hands if you use it a lot.  Children may not have the strength to use it.  An extruder with a crank handle is so much easier to operate.  My youngest daughter had no problem with my new extruder.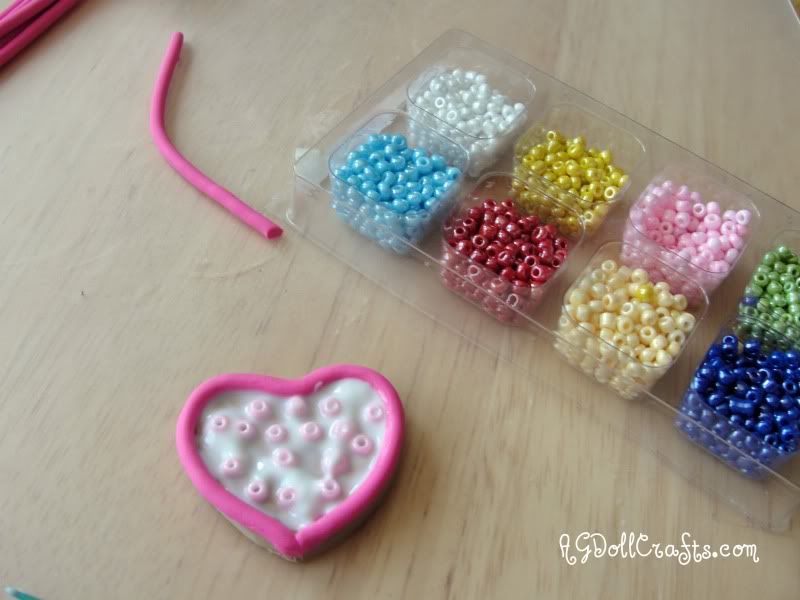 Glass seed beads make great sprinkles.  I used a little bit of Liquid Sculpey to glue them in place.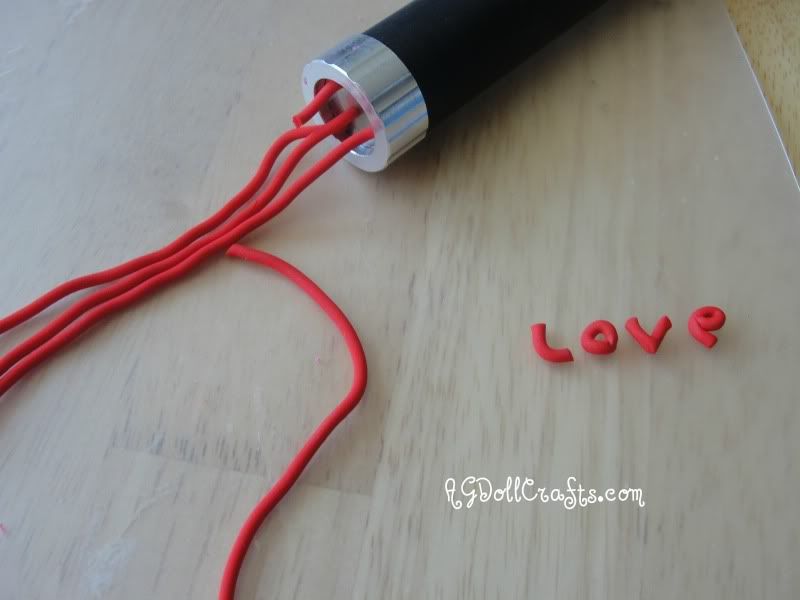 Another decorating idea is to extrude small strings and shape them into letters like I did with my Love cookie.  We also formed XOXO and Be Mine.  Since you are dealing with a small amount of space, short words are best. I suggest that you form the words on your cutting board and then carefully transfer them to your cookies.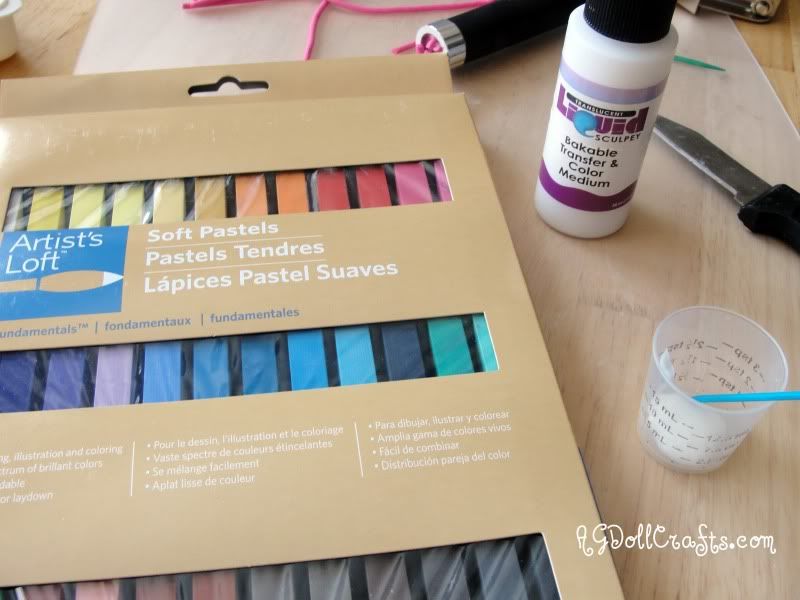 I have found that Liquid Sculpey makes wonderful cookie frosting.  It is easily colored with a small amount of soft pastels.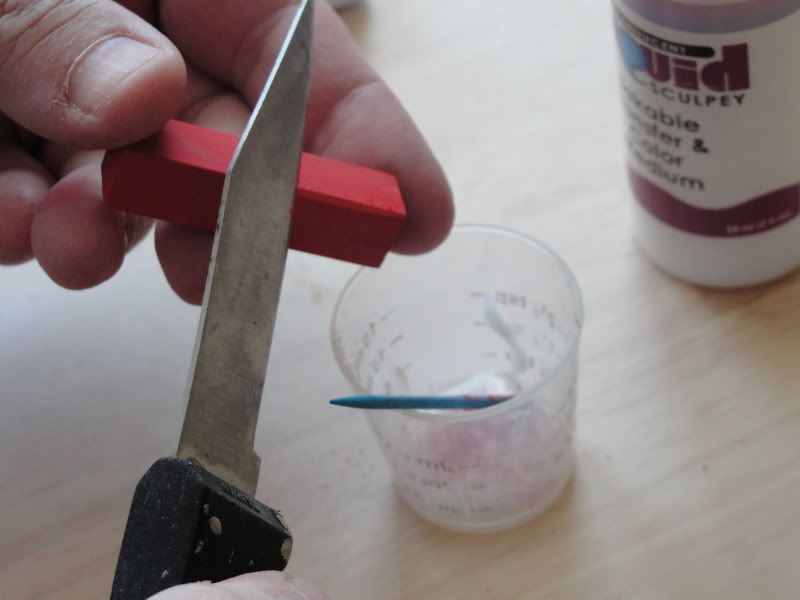 You can mix a small amount of shaved pastels (the soft ones, not the oil pastels) into the Liquid Sculpey to color it.  Use a knife to scrap a tiny amount of it into your Liquid Sculpey and stir with a toothpick.  We made pink icing this way.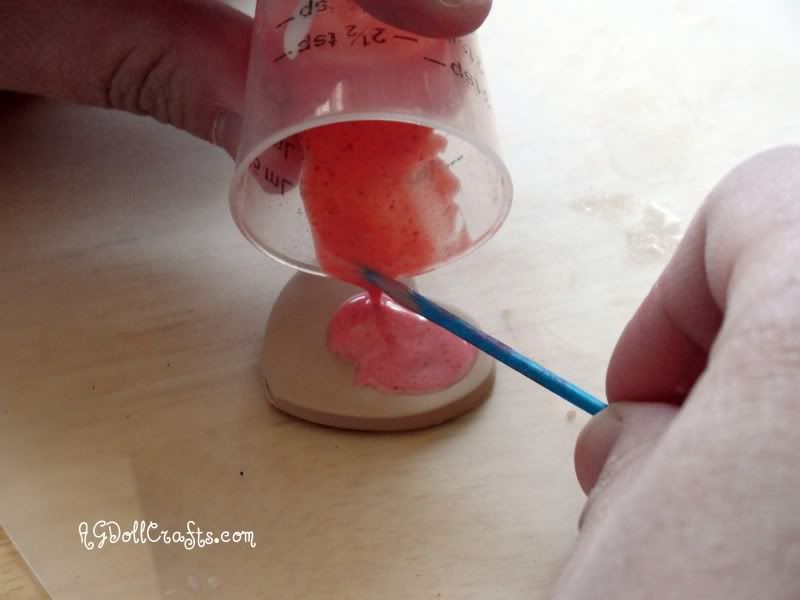 It is a good idea to start with a small amount of the pastel.  You can always add a little more to get your desired shade if needed.  You will need a small cup for mixing this up.  I have found clean medicine cups work well, because you can just throw them out when you are done.  Once you get the desired color, use a toothpick to spread it on your polymer clay cookie.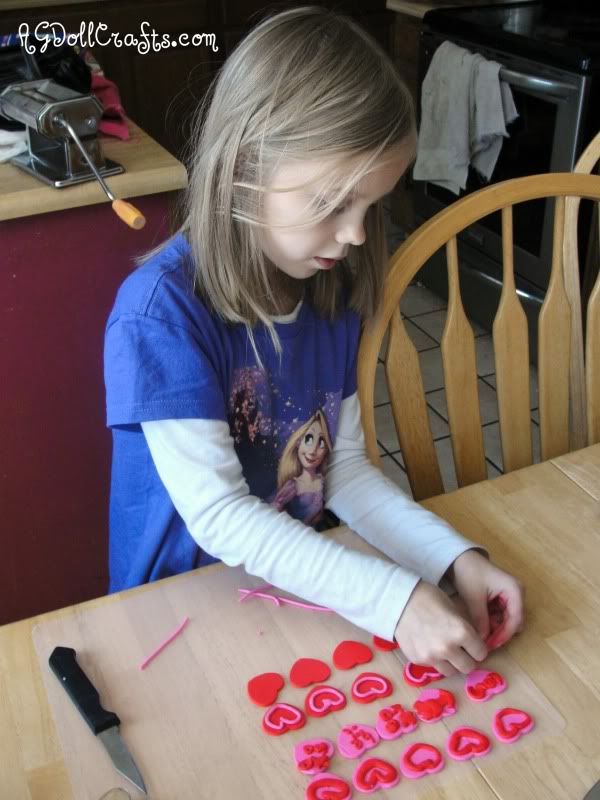 Miss S decided she wanted pink and red cookies!  This is such a fun craft for kids.  They are only limited by their imaginations!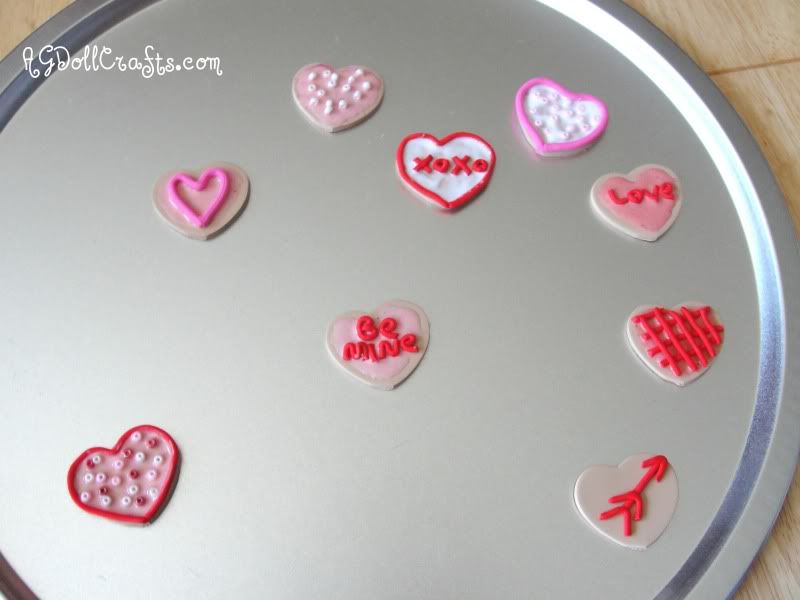 Here are my decorated doll cookies ready to go in the oven.  Bake according to the directions on your package of clay.  An alternative would be to use air-dry clay, like Crayola's Model Magic.  However you will have to wait a couple of days before your child can play with it.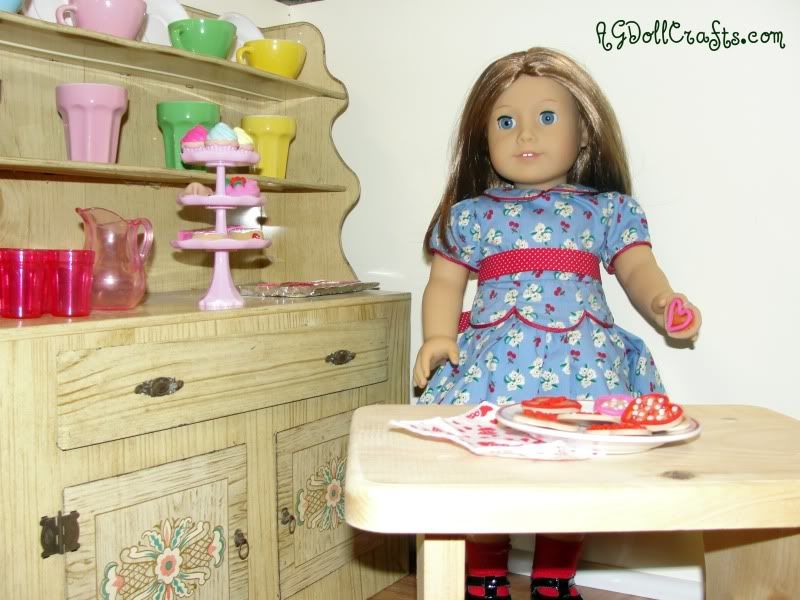 Here Emily is with our finished cookies.  To get your doll to hold a cookie, try clear elastic ponytail holders from the Dollar Store.  (Thanks KarenMomof3 for that great tip!)  That tip works great for not only 18 inch doll food, but other small items as well.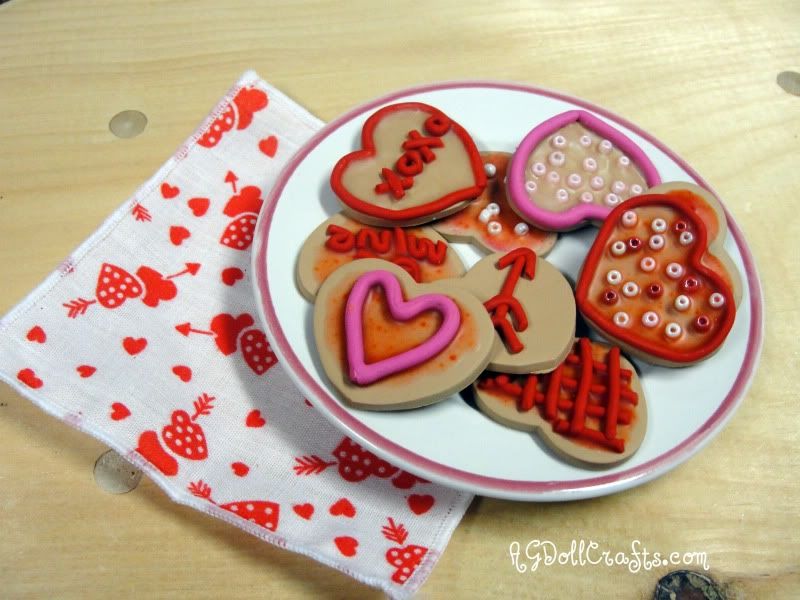 If you have made any 18 inch doll food, feel free to send in pictures. I would love to feature them here on AG Doll Crafts. Happy Crafting!